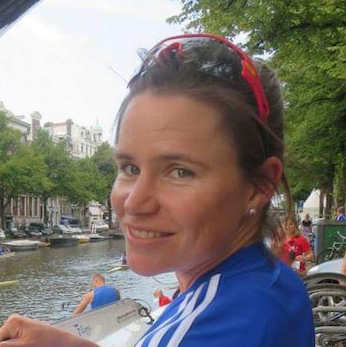 Micheen (Mouse) Thornycroft
2 time Zimbabwean Olympic Rower
2017 Filippi Spirit Award Winner
Age: 29
Club: Rhodes Rowing Club
Height: 175cm
Hometown: Harare, Zimbabwe
Occupation: Teacher
Rowing Standard: Olympian
K18 Goal: Raise awareness for Conservation and African rowing
3 skills you bring to the expedition: African experience, enthusiasm, determination
Biggest fear of the expedition: Getting eaten by a crocodile
follow me
My Background
I grew up on a tobacco farm in Zimbabwe, where bare feet, fishing, and riding motor bikes was daily routine. I initially started rowing at 16 as an excuse to get out of school in the afternoons and on weekends as I went to a boarding school (Peterhouse). We would cycle the 8km down to the dam and spend some time messing around before the coach arrived. I picked up rowing quickly but at school I loved all sports, tennis, hockey, squash, swimming, cross country and athletics.
My love for rowing
The first time I represented my country was at the African Rowing Championships in 2005 in Tunisia, where I came 3rd, but to be honest there was only 3 of us in the race (haha), but it was the first time that I had won such a beautiful medal, and I wanted to win more!
From then rowing became my focus and deciding factor for every decision I made. I spent 4 years as part of the Rhodes Rowing Club learning serious time management skills balancing rowing, working, partying and studying. I raced at U23's in 2006 with my sister in a pair, and then again in 2009, but we didn't have the best experiences. My sister went on to have a family, and I was left as the only senior Zim female athlete who wanted to take my rowing further, so it was time for me to make friends with the boat I feared – the single scull!
As a teenager I always told my mum that all I want to do is 'train and travel' and rowing has allowed me to do that! Qualifying for London was such a surprise, and the journey to the Olympics was the most incredible adventure and learning experience for me as well as my coach. In 2013 and 2014 I was working full time as a teacher in Zim and fitting training around this. It was a lonely road as my coach started to fade out of the picture and I just wasn't getting faster. With the support from FISA I made the move to go and train with the South African team for Rio, which I will forever be grateful for. They took me in as one of their own – I finally had an amazing team, and was getting faster!
I have now retired from racing, and am enjoying finding new goals that incorporate training, teaching, exploring and travelling. Rowing one of the rivers in Africa and camping along the banks has always been a dream of mine, so to be able to do it and help coach rowing, spread knowledge about conservation and raise money for clean water for the local communities in Zambia and Mozambique seems almost too good to be true! I am so excited to be part of the 2018 Kafue expedition.
In 2017 I was privileged to win the Filippi Spirit Award.
A little fun fact about me
As a child my nickname was 'haystack' as may hair was always messy and stood up in all directions.