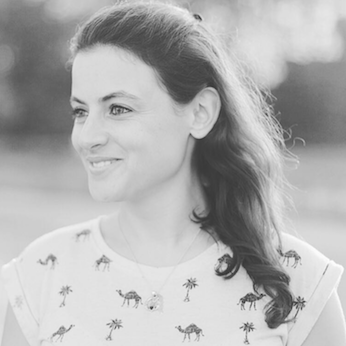 Zoë De Toledo
Olympic Silver Medallist
European Rowing Championships Gold Medallist
Age: 29
Club: Leander
Height: 156cm
Hometown: Oxford
Occupation: Medical Student
Rowing Standard: Olympian
K18 Goal: Pass on rowing knowledge to local coaches and rowers
3 skills you bring to the expedition: Good humour, perseverance, great at shouting at rowers
Biggest fear of the expedition: Not being able to handle the rowing, and so letting the team down
follow me
I have been coxing for around 15 years – I started at St Paul's Girls' School, and slowly worked my way up through the Junior, U23 and Development ranks, medalling at each level, to reach the GB senior team in 2012. During this time I also won at Henley Royal Regatta, coxed Oxford in the 2011 (reserve) and 2012 (blue boat) races, and completed an undergraduate degree in Psychology, plus two master's degrees – in Psychological Research, and Criminology and Criminal Justice. I went on to win a silver medal at the Rio Olympics in the W8+, the first ever medal in this event for GB. I am now studying medicine at Oxford.
WHAT'S MOTIVATING ME THIS YEAR
I am really excited about the expedition, as I have spent far too much time rowing and studying, so have never had the opportunity to do anything like this before. I'm most looking forward to travelling through the nature reserve areas, and can't wait to see all the amazing wildlife! In the last few years I have started a small enterprise called Chattercox – working on giving better coaching and feedback to other coxes. This, alongside years of coaching rowing at junior and college level, has set me up to help with the "coaching" section of the trip. I think this is where my skills will be the most valuable to the expedition
.
WHAT WORRIES ME ON THIS EXPEDITION
As a cox I haven't done much rowing myself, and have recently let myself get rather out of shape. My biggest fear is definitely not being able to handle all the actual rowing, and letting the rest of the team down in the process. I'm currently trying to balance getting back on the exercise wagon with revising for my summer exams, and am on always the lookout for opportunities to get out training in sculling boats. I'm hoping that I may find some of my other skills are also useful to the team – perhaps cooking, or helping with PR/media whilst we are away.
MY EXPEDITION ESSENTIALS
I think my biggest luxury on the trip is going to be having lots of books to read on my kindle (and maybe a few episodes of the West Wing to watch when I need an extra boost). I will probably most miss having a comfy bed and cosy duvet every night (but if my boyfriend asks I will obviously miss him most).