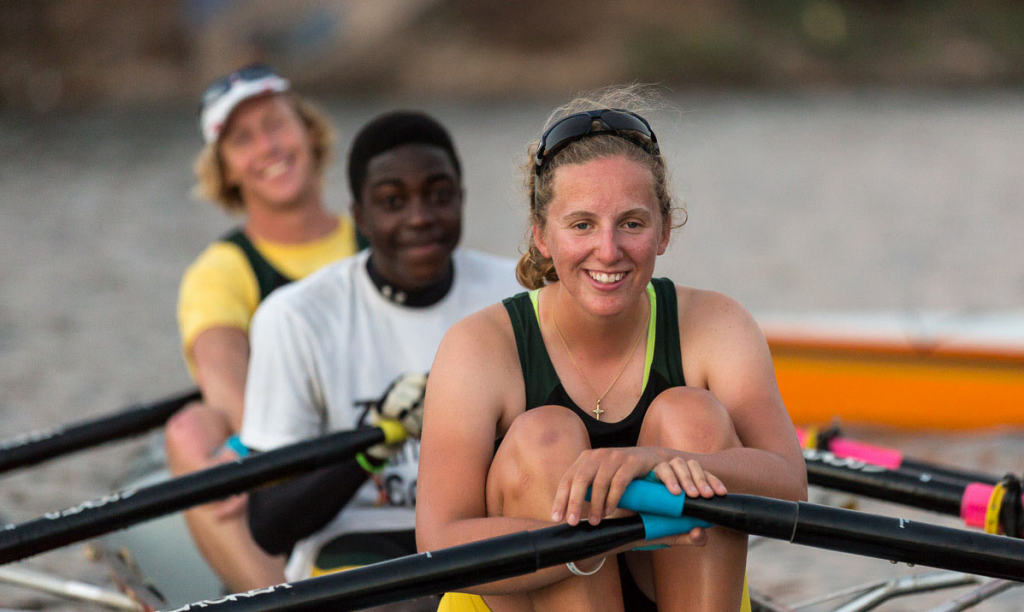 RowZambezi is a group of passionate rowers, adventurers, Olympians and coaches who are taking on an epic expedition down the Kafue River in Zambia in the summer of 2018. RowZambezi brings role models from the sport to teach, guide and mentor athletes and coaches on the rivers and waters of their own nations to inspire their communities.
During the Kafue expedition we will be coaching up and coming rowing coaches from countries that share the waters of the Zambezi. After the expedition is over, we will carry on providing coaching support and assistance to them in the run up to the 2020 Olympics.
In 2011, RowZambezi undertook a combined GB/Zambian rowing expedition 1000km along the the Zambezi River in Zambia from the border with Angola to Victoria Falls.
In 2014, RowZambezi ran a learn to row course in Northern Zambia and then a combined GB/Zambian team of rowers undertook the first non-stop crossing of the 250km Lake Kariba under the light of a Supermoon. We called this trip The Moon Row.
In July 2018, RowZambezi will row nearly 900km along the Kafue River in Zambia in just 14 days. Starting in the Kafue National Park, the expedition will then row through the wilderness of the Kafue Flats before finishing in August at the site of World Rowing's Kafue River & Rowing Centre.
Rowing is a sport of diversity, inclusion and unity. Our integrated approach promotes rowing as a force for good – inspiring communities both in the UK and sub-Saharan Africa.