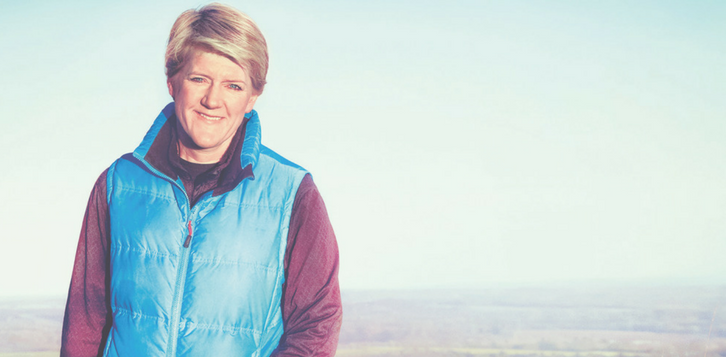 Clare Balding becomes Patron of RowZambezi
Posted by Darren Low | 14 Dec 2017
RowZambezi, a group of rowers increasing awareness and raising money for clean water in the Zambezi River Basin, is delighted to announce Clare Balding as a patron.
In July and August 2018, RowZambezi is organising a fundraising challenge where three boat crews are undertaking a unique, never before attempted 900km, 14 day sculling exploration down the ecologically important Kafue River, which is the third largest tributary of the Zambezi. The Kafue River, flows through the second largest game park in Africa, and also through the Kafue Flats, a wetland area of international importance.
Funds will go not just for clean water today, but also towards clean water for tomorrow. RowZambezi is the major fundraising partner for the Kafue River and Rowing Centre, a joint Clean Water initiative between the World Wildlife Fund (WWF) and the World Rowing Federation (FISA) to build a freshwater research and rowing centre on the Kafue itself.
Funds raised during the challenge will also benefit Village Water, a charity that has been transforming lives in rural Africa through the provision of safe water, sanitation and hygiene.
Ultimately, better health in these communities means that more children, especially girls, can go to school and parents have time to farm and provide for their families. Since 2004, Village Water have reached over 900 communities and 180,000 people in rural Zambia. In the areas they work, only half the population has access to safe water and just one in three people has a safe place to go the toilet.
Clare is a strong supporter of Village Water, and she has pledged her support to help promote the efforts the RowZambezi team are contributing to make a real impact.
Clare said: "I'm really proud to be a Patron of RowZambezi and to support the team's efforts to fund raise for clean water initiatives through the KRRC and Village water, who are doing such effective work in Zambia, working directly with villages and communities to help them understand the importance of having safe water.
Village Water are installing pumps so that people don't have to travel hours to get water from a dirty stream. These pumps are making a huge difference to those communities, there are less illnesses and diseases, giving children a better chance to achieve their dreams.
I'd like to wish the team good luck on their challenge and I look forward to supporting them along the way."
RowZambezi has athletes from Zambia, Namibia, South Africa, UK, USA, and Zimbabwe; and includes Team GB Olympic Silver Medalist Zoë de Toledo, and RSA's Olympic Gold Medallist Sizwe Ndlovu. They are also joined by former model and TV personality Jodie Kidd, as well as four members of the Oxford and Cambridge Boat Race Men's and Women's crews from 2016 and 2017.
For further information on Clare Balding please contact charlie@jamesgrant.co.uk.
Back to Blogs