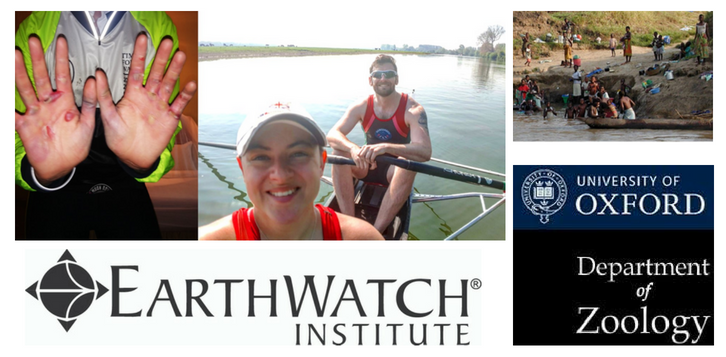 An opportunity for meaningful research
Posted by Alex Woods | 1 Jun 2018
As the RowZambezi Expedition draws closer we're all starting to get really excited (and a little nervous!) about the challenge ahead. For my own part I get up at 5am every day to get on the rowing machine before work at Milton Keynes Hospital as an Orthopaedic surgeon, which can be pretty tiring. I'm starting to feel like my fitness is improving though – and I've had some great sessions on the water with the squad and rowing in a double with my partner Zoe. Trying to get hands ready for the blisters… A lesson I learned the hard way from the previous expedition across Lake Kariba in 2014!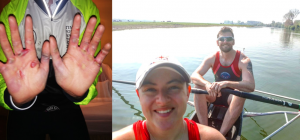 What I'm really excited to be telling you about though is the fact that we have been working hard behind the scenes to make our trip not only about raising money for charity, but to also be able to take part in some important water research whilst we head down the Kafue. Zambia is at the acute end of the imminent water crisis, and the Zambezi basin and the mighty Kafue River have been brought into sharp focus, to the point where the WWF and FISA have created the Kafue River & Rowing Centre. The KRRC's purpose is to be a centre of global excellence, facilitating the sharing of fresh water research and data, free from corporate and political interference, restriction or bias. And RowZambezi are going to be contributing to this important work.
We have been very lucky to have had the help and support of the Oxford Water Network (www.water.ox.ac.uk/) and the Oxford University Zoology Department (www.zoo.ox.ac.uk), where I undertook my own PhD, in finding a number of exciting research projects during our expedition. During the expedition we will be recording the numbers and distribution of a number of species along the Kafue River. We will be working with Oxford University Zoology Department's Isla Duporge (D.Phil Student – WildCRU, and National Geographic Early Explorer), testing the capability of satellite imagery to accurately track hippos and elephants.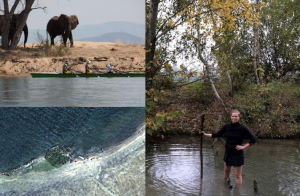 As part of this monitoring we will also be working closely with WWF Zambia and engaging with their projects along the Kafue Flats. Part of this will include monitoring the spread of invasive species (such as Mimosa pigra), examining how water usage and development is affecting the river, and feeding back results via specially designed apps.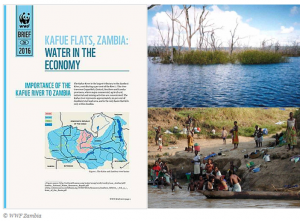 Finally, we have also been able to set up a collaboration with the Earthwatch® Institute and their FreshWaterWatch citizen science initiative (see https://freshwaterwatch.thewaterhub.org/ if you want to take part!).  As part of this initiative we will be taking kits out with to perform tests of water quality along the Kafue. We will be testing turbidity, nitrates and phosphates and this information can be compared to their global data collection. We are also working closely now with Earthwatch, WWF, the KRRC, and the IHE Delft Institute for Water Education to try and contribute towards generating a legacy in Zambia for water testing and will be taking kits to local villages and sites of interest, and training local people to take an active part in testing and reporting on the quality of their own water.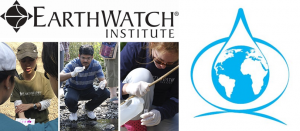 Although I now work as a surgeon, I still also work as a scientist, and the work that is done by all of the above organisations remains very close to my heart. I couldn't be more proud that the RowZambezi team are getting to work with them all, and will be contributing meaningful data to their research, on top of raising funds for Village Water and KRRC.
It only remains to thank all of our sponsors and partners again for helping us to get out there!
Looking forward to cracking on!
Alex Woods
Back to Blogs