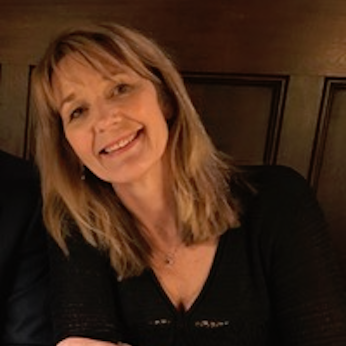 Louise Cook
RowZambezi Mama
Support team & rower on RZ 2011 & 2014 expeditions
Age: 53
Club: Eton Exelsior
Height: 170cm
Hometown: Windsor
Occupation: Midwife
Rowing Standard: Social
K18 Goal: To ensure everyone gets the food and support they need during the expedition
3 skills you bring to the expedition: Great at listening, good at Game spotting, and have stories from the old days in Kafue
Biggest fear of the expedition: We leave the eggs behind…or maybe it's the gin I'm worried about
follow me
I am a midwife and mother of four, and I have as many animals as I can possibly fit into a house and garden in the middle of Windsor. I spend a lot of my time outside walking the dogs, gardening, and sometimes you can find me on the river in my little hand-me-down scull called 'Poggle'. I have my own midwifery practice and having spent many years in the NHS as an Infant Feeding Advisor, it's good to be able to work in a different way.
I am passionate about mothers, babies and promoting good health. I also work for the charity Village Water as a Trustee, we work with a partner in Zambia to provide sanitation and safe water to people living in rural areas. This work brings together two of my passions, health and well-being plus Africa!
I was born and brought up in Zambia and it's still the most special place to me, being out in the bush under the wide blue African sky, caught up in the colours, sounds and smells is pure magic. We frequently return to the area for adventures and to visit family as my sister lives in Lusaka with her family. Our past adventures have involved hitch hiking to the Okavango in Botswana, busing to Lake Malawi, trains to Dar Es Salaam in Tanzania and from Dar down to Cape Town, buses up to the base of Kilimanjaro Mountain (Tim proposed on the summit!), and numerous road trips criss-crossing the country.
The Kafue Game Park is particularly important for me, I spent a lot of time there at various safari camps as a teenager, a year of work experience between leaving school and starting nursing in London and then finally a working holiday with Tim. It was a fantastic place for someone who was crazy about wildlife and loved being in the bush. My happiest experience was sleeping out in a make shift camp on the Busanga Plains as we stayed by a family of cheetahs, my scariest time was sitting around a camp fire in the dark and becoming terrifyingly aware we were in the middle of a lion kill; the adrenaline that followed as we scattered for shelter aged me by 10 years! My saddest time was tracking down Mr Ntembwa and finding him dead, the last rhino in the park had been shot by poachers.
The Kafue river is the major lifeline through the park and although I have spent many hours fishing and game viewing on the river I never for a moment thought I would be rowing down it!
This year is the third expedition for 'Row Zambezi' and there is a lot to still do to ensure we have a successful expedition, there is also a lot to do around getting fit! It's time to wash the winter blues off Poggle and get some mileage on the river. I will be practicing my game viewing skills along the Thames!
What's motivating me this year
We have had two very successful expeditions, there were some tough gritty parts, bits where we were more than uncomfortable, far from home, well out of our comfort zones and yet we achieved what we had been told was impossible, and it was a great feeling. I am looking forward to another challenge and another adventure.
What I worry about for the expedition:
As Mama Cook I have the responsibility of ensuring we are all fed and looked after during the expedition. I supported Yana who oversaw catering on the first expedition and hope she will continue to give us advice with this trip. On the second expedition, we enlisted the amazing organisational and culinary skills of Crystal and her team at Kariba Lodge, and again I am intending to get her support over quantities and recipes (her biscuits had the team drooling). I am also hoping to have some support and advice over menus from someone who has lots of experience of catering for high performance athletes!
Fun facts
I have a thing about hippos… and I have a sneaky feeling I resemble them in more ways than one…I am aggressively protective of my young and love wallowing in mud….
I may also be spotted taking photos of Little Ndaba toys in different locations and then posting them on 1 of my 6 different twitter accounts.