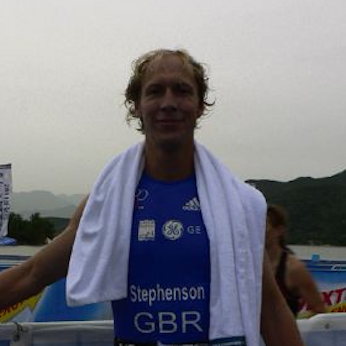 Rev. James Stephenson (Stevo)
Former GB Lightweights rower
World Triathlon Champion
Background
Married to Abbie and have two young children, Theo and Maisie.
I ran middle distance for England as a junior. I learnt to row a little at University but ended up needing complicated back surgery! I learnt a little better a few years later and rowed for GB lightweights for a few years. That was ended by more intervention from the surgeons! I staggered back to life a few years later and, slightly unfairly, won the world triathlon championship, short course, because the guy that should have won pulled over to get a flag from the crowd to cross the line with!?!
I was educated at Harrow School, Durham University and Oxford University. I am an Anglican priest for my sins!
A few years ago we went bush on the boarder between Zambia and Congo and set up a school there where we also set up rowing – not an easy task! From there we came down for the Kariba Moon Row.
We now live in New Zealand where I am a school chaplain and run the rowing programme.