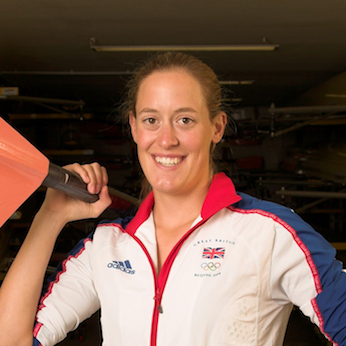 Lou Reeve
Two-time Olympian
World Bronze Medallist
Age: 33
Club: Leander Club
Height: 184cm
Hometown: Henley-on-Thames
Occupation: Leander Management Adviser, World Challenge
Rowing Standard: Olympian
K18 Goal: Promote rowing in southern Africa and raise awareness of conservation
Biggest fear of the expedition: Hippos
follow me
I started rowing at school as a hobby, it only became more serious when I went to Durham University where I joined the high performance rowing team. Within two years I was selected to represent Great Britain at the Under 23 World Championships in 2005 and I won a Silver medal the next year at the U23's and won a gold at the World Student Games. Since then rowing has been a huge part of, if not my entire life. I moved to Henley to join Leander Club with the aim of being selected for the Great Britain senior team. Since then I have competed at seven World Championships and two Olympic games, winning two World Bronze medals. I have recently retired from international rowing and RowZambezi has given me the opportunity to physically challenge myself and use the skills I have gained from International rowing in a new and challenging environment.
I studied Natural Science at University and have always had an interest in Environmental Science and Conservation so the conservation aims of RowZambezi are a big element that attracted me to the expedition. Similarly the chance to increase participation and awareness in a sport that has shaped my life in so many ways brings another level of motivation to the trip.
Outside of rowing I have developed an interest in adventure travel and the outdoors. After retiring from rowing last year I have started working for World Challenge, a company that sends school groups on expeditions around the world. Working every day with people who are passionate about travel and nearly all heading off on their own trips this summer has focussed my mind on getting out on expedition myself and RowZambezi will allow me to combine two things I am passionate about: Adventure travel and rowing.
Although I have spent many years training for racing I have never been involved in an endurance challenge or expedition like RowZambezi before. I am now working full time so fitting training around work is definitely not something I'm used to so the preparation will be a challenge in itself. I have also never visited Africa before so being part of a physical challenge in a new environment is one of the things I am apprehensive about. I love pushing myself and experiencing new things though so there is a sense of nervous excitement as well. The stories of how dangerous Hippos are is also a little worrying!
A few useless but interesting facts about me!  I have a twin sister who lives in New Zealand, I have a slight obsession with rock climbing and chocolate makes me sneeze (this doesn't stop me eating it!).