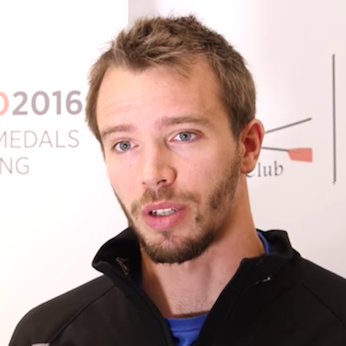 Francis Highton
Former GB U23 and FISU Rower
Two-time Henley Finalist
Age: 25
Club: Leander Club
Height: 190cm
Hometown: Henley-on-Thames
Occupation: Events Manager at Moving Ahead
Rowing Standard: Team GB
K18 Goal: As a coach, to help encourage grassroots participation in rowing As a rower, to do something that has never been done before
3 skills you bring to the expedition: Great organisation, calm personality even when knackered, a geography degree (all about the rivers!)
Biggest fear of the expedition: Hippos
follow me
A national level swimmer in my teens, I started rowing at Hampton when I was 15. Quickly realising how much I loved the sport, swimming began to take a backseat, and I raced for GB at the Coupe in 2009. I moved to Durham University for my undergraduate in Geography and rowed throughout, winning multiple British university titles. After graduating from Durham University with a BA in geography and, after staying a further year, an MA in Risk and Security (a course title that basically means International Relations!), I decided, instead of using these degrees, to pursue rowing full time. I moved to Leander Club in Henley-on-Thames, where I have been for the past three years with the aim to make it into the GB Senior Rowing Team. I raced at the GB U23 World Championships in 2013 and again represented GB at the World University Championships in 2014. To support myself, I worked part time as a manager at the local Regal Picturehouse Cinema and as a rowing coach at Leander Club.
Despite these successes, my physiology limited my overall progress, and I developed an injury in 2016. As a result, I have stepped away from full-time pursuit of that goal, but continue to row and train – it is part of me now, after 8 years! As I stepped away from rowing at the beginning of this year, I started a full-time job as Events Manager at Moving Ahead, which is a specialist learning, development and transition consultancy that develops leaders in sport and in business. I also set myself a target for 2017: to go somewhere I have never been before. Sounds easy? It's for every month…! This started when I was injured and had a bit more time and discovered a love for traveling – in the past year I have bene to Iceland, Croatia, Italy, France, Belgium and explored the wild places of the UK by climbing the Three Peaks.
As a qualified rowing coach, the opportunity to participate in an expedition like RowZambezi 2018 seemed too good to be true. Not only does it allow me to travel and see more of the world, but also to raise awareness and hopefully participation in the sport that I love. With the new Kafue River and Rowing Centre being constructed, now is the perfect time to encourage increased grassroots rowing participation across Zambia and southern Africa. I will also be spending some time coaching in Cape Town after the expedition and the short (!) drive down from Kafue.
I am always up for an adventure and this will be my biggest so far. I am not really scared about any one thing in particular as I am always game to try some new things and take some risks – having said that, I imagine if I come up against a 2000kg charging hippo I might change my mind! So I will respect and value the nature around us.