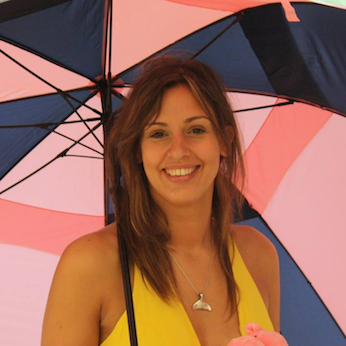 Beanie Garnett
Former OBUBC rower
Partnership Office Manager
Age: 27
Club: Oxford Brookes University
Height: 184cm
Hometown: Henley-on-Thames
Occupation: Executive Assistant
Rowing Standard: University
K18 Goal: To raise awareness and money for Village Water and KRRC
3 skills you bring to the expedition: Organisation, humour and enthusiasm
Biggest fear of the expedition: Losing a limb to a crocodile or hippo
follow me
My Background
I started rowing when I was 18 – I finally found a sport where I fitted in… there was no such thing as being too tall! I started at Bournemouth University as a novice and later switched universities to study and row at Oxford Brookes University. I graduated from Brookes with a BSc in Sports Coaching and Science I experimented with various careers until I decided that being an Executive Assistant was the right career choice. I also experimented with other sports – running, swimming and cycling – in 2015 I ran the London Marathon in an 8-foot Orca costume to raise awareness and money for animals in captivity.
I now work in Henley-on-Thames for an eccentric Tech Entrepreneur as his EA and office manager – he assures me that working for him is the equivalent of obtaining an MBA without the debt.
What is motivating me this year?
I love a challenge. This expedition excites me as its very unique and there is huge potential with the fundraising. I like the idea of supporting the smaller charities as I feel the team will feel more involved in the impact of the donations. If you have the perseverance to educate and receive donations for the cause then you're ticking all the right boxes. It's very easy to be sucked into a bubble and a routine and I think this expedition will provide a good balance for the next year.
What worries me on this expedition?
Upsetting a crocodile or Hippo. I am getting back in a boat for the first time in a few years – I'm hoping the winter mileage will toughen up my hands and get me fitter to handle the endurance of the event injury free. I don't want people to assume that we are going for a jolly down the Kafue – I want to be able to see the benefits of the fundraising and why its important.