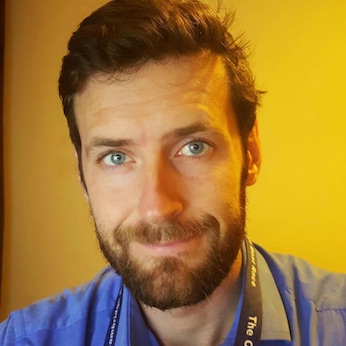 Alex Woods
OUBC Boat Race 2012
Kariba Moon Row 2014
Age: 32
Club: Bosporos (OUBC alumni) and Leander
Height: 188cm
Hometown: Oxford
Rowing Standard: Oxford-Cambridge Boat Race, World University Rowing Champs
K18 Goal: Raise money and awareness for Village Water and enjoy the adventure!
3 skills you bring to the expedition: Tenacity, diligence and medical support
Biggest fear of the expedition: Having to pull out to cover staff shortages in NHS… and crocodiles whilst camping by the river
follow me
My Background
I'm a Trauma and Orthopaedic Surgeon working in Coventry and also the Lead Doctor for GB Rowing's young talent development programme "World Class Start". Aside from medicine I have also recently helped to set up a new spin-out company, Neuronovox, where I work as Chief Scientific Officer, exploiting the incredible properties of silk to make exciting new biological devices for nerve repair.
Prior to Medicine, at Oxford I studied Human Sciences – studying global issues through anthropology, genetics, evolution and behaviour; as well as obtaining a PhD in Zoology. This expedition represents a unique chance for me to use the skill and passion gained for all of the above to help develop young oarsmen and women in Zambia, whilst also raising money and infrastructure for the life-saving work of Village Water and conservation in sub-Saharan Africa.
I discovered rowing only on arrival at University, having previously been completely disinterested in sport (and very unfit!) – and I was hooked early. Whilst at Oxford I competed in 5 boat races, twice as a lightweight, twice in Isis, and once as the bowman in the infamous 2012 Boat Race. I represented GB at two World University Rowing Championships in the LM4-, once winning a Silver medal. I was also fortunate enough to be a part of the 2014 Kariba Moon Row expedition – a trip I'll never forget as we crossed the enormous lake under the light of a supermoon.
Why I'm coming to K18
I'm really excited to be returning to Zambia to take part in another expedition with the RowZambezi team. The memories I have from the Kariba Moon Row will be some that I treasure for my whole life, and I can't wait to see the African sun set again from the water, especially this time with my partner Zoë.
More importantly though, as a Medic, a Zoologist, a Human Scientist and a rower, there can be few things more important to me than to be doing whatever I can to help this expedition in its goals. To raise money and awareness for the essential life-saving work of Village Water and conservation in Zambia, and to spread the sport of Rowing. I also can't wait to see World Rowing's Kafue River and Rowing Centre and the incredible work they do there.
What worries me
My biggest concern during the expedition would be an encounter with Hippos or crocodiles whilst camping by the river.
Fun Facts
I enjoy cooking and baking, and am the current holder of the "UHCW Orthopaedics girlie cake prize".