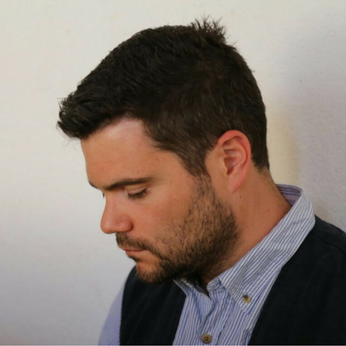 Aidan Kingwill
Expedition doctor
First Expedition
Age: 32
Height: 182cm
Hometown: Oxford
Occupation: Intensive Care Doctor
Rowing Standard: Novice
Expedition Goal: Help to create awareness about bringing clean drinking water to this part of Africa in a sustainable way.
3 skills you bring to the expedition: Enthusiasm, planning, medical expertise
Biggest fear of the expedition: Animal attacks
follow me
I trained as a doctor in South Africa and have spent most of my career working in Anaesthesia and Critical Care. I completed my undergraduate training in 2008 and went on to qualify as an Anaesthetist in 2016. In South Africa I spent a fair bit of time working in trauma care and have worked in rural medicine as well. I recently moved to the UK where I now work in Critical Care Medicine at the John Radcliffe Hospital in Oxford. Working in two very different healthcare systems has opened my eyes and in many ways has shown me what fantastic work can be done in Africa when motivated people are involved. I come from a small town in the Karoo – a semi-arid region that lies within the Cape Provinces of South Africa – and I am still an African kid at heart. South Africa will always be home and my family still live and work on the sheep farm where I grew up.
Why I'm taking part in the expedition
I was initially drawn to this expedition by the lure of seeing a part of Africa I had not yet seen before. After meeting some of the team members my vision has changed – I am excited to be part of a team that is passionate about effecting change in a sustainable way. The awareness we plan to raise in terms of access to clean drinking water, using water to generate energy and aiding regional rowing initiatives is something I am proud to be associated with. As an added benefit being on this expedition with a diverse group of people will, I am sure, lead to lasting friendships and hopefully a standing commitment to this cause.
What worries me
Africa remains a dangerous place and I hope nature will respect us as much as we respect her. Animal attacks are my biggest concern – I am particularly afraid of snakes. On a lighter note I fear being ridiculed for trekking my Aeropress and decent coffee beans around Zambia with me.
A bit of useless info about me
I used twitter for the first time in 2017. #oldguy. I used to be able to play the piano and the church organ and still try my hand(s) at them occasionally. I don't deny that I enjoy drinking wine – which is always better if it is South African and shared with good people.