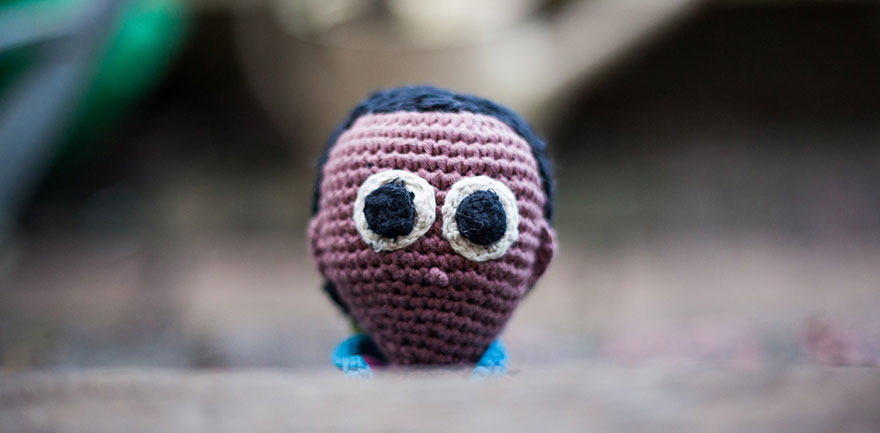 Kafue Kids Part 1 - "Hello" from Martha
Posted by Louise Cook | 15 May 2018
"Hello" from Martha, she's the brave one.
We arrived in England in an enormous box. Thankfully we were all together, 80 of us, and we sang and told each other stories all the way. We had left Zambia a week earlier – Carol had counted us out carefully, put us in squeaky clean bags and had then done the box up securely. She cheerfully waved us good bye, saying "have fun on your new adventure, Kafue Kids!".
We arrived in Windsor, the home town of the British Queen, and as she is the big chief of Britain we were looking forward to meeting her. It was a very cold day and we shivered in our little blue dresses and green shorts. Fortunately, emergency scarves and hats were made for us and we felt so cosy and loved. There was no sign of the Queen in our first week. Instead we played in the snow on a borrowed trailer and had lots of fun.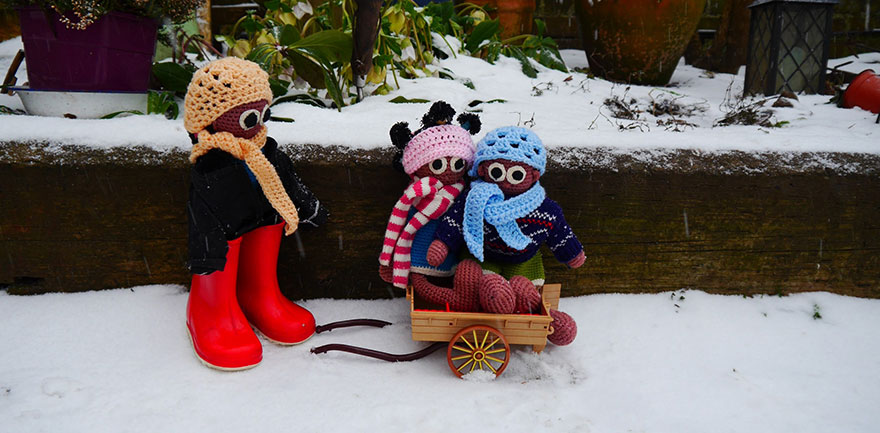 Let me tell you something about us. We were made in Chingola which is a busy town in 'The Copperbelt' in Zambia. We were made by some ladies who love crochet. When they can they sit under an enormous mango tree dressed in their colourful chitengis, they chat about their children and they plan their toys. We are those toys, and they called us the Kafue Kids. They named us after the magnificent Kafue river which flows through Chingola and then travels for miles and miles, ending up in the mighty Zambezi river.
We have made the enormous journey to Britain as we have come to support a famous expedition on the Kafue river this year. The expedition is called Row Zambezi. World class rowers (and possibly some less so) will be rowing three boats 700 kilometers down the Kafue river in July. They will be racing (don't all rowers race?) through the Kafue Game Park and then across the enormous remote and scary wetlands called the Kafue Flats. They are undertaking research along the river which will contribute to the data and knowledge being gathered by the Kafue River and Rowing Centre (WWF and World Rowing). The expedition is also contributing to a solar powered well and sanitation program at a school in the area.
We were very impressed when we heard what they were doing and decided that we would help them. So here we are in Britain, a little homesick but really looking forward to doing what we can!
Back to Blogs