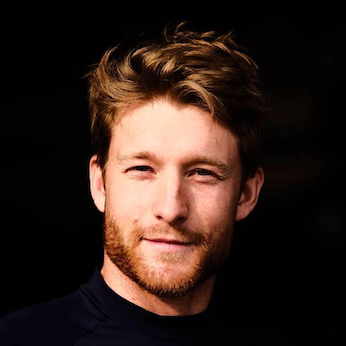 Jamie Cook
BoatRace 2015 / 16 / 17
2013 Filippi Spirit Award Winner
Age: 24
Club: Oxford University Boat Club
Height: 187cm
Hometown: Oxford
Occupation: MSc Engineering Student
Rowing Standard: Elite
K18 Goal: Conquer the Kafue and raise funds for Village Water
3 skills you bring to the expedition: Leadership, endurance and mechanic
Biggest fear of the expedition: Hippo Attack
follow me
I'm an Engineering Student in the 3rd year of a MSc in structural mechanics. Whilst at Oxford University I've competed in the 2015, 2016 and 2017 BoatRace. I've taken part in the last two Rowing expeditions, where we rowed over 1500 km of the Zambezi River dodging Hippos and Crocs! I want to use this expedition to continue developing rowing in Zambia and raise a target of £100k for Village Water through the Boat Race Challenge.
I first learnt to row at Eton Excelsior at aged 11 where I quickly found a passion for racing. I started competing at town regattas, which were exhilarating as you raced side by side around bends with the stream. I continued to row through school (Abingdon) where I won the J14 National Schools Championship. It took me 6 years to win again at Henley Royal Regatta with the University of London. Whilst rowing at UL, I studied Mechanical Engineering at UCL. I used to love training and studying in a city that was always buzzed with opportunities.
At UL I raced for GB at the U23 World Championships in 2012, 2013 and 2014 and the World Student Championships. I was also fortunate enough to represent GB at a Senior World Cup however, since I had second year engineering exams, I had to use Regents Park as my training ground in-between library sessions! Surprisingly we came 5th!
As part of my PhD, I am working on a new helmet structure that is made using 3D printing. The structure is designed for the curvature of a person's head, which makes the structure up to 70% more efficient in absorbing energy and could reduce likelihood of brain damage. I hope to spin this technology out with Oxford University over the next 3 months.
In my spare time I love to tinker and learn about old cars, I find the intuition of the mechanics fascinating!
My 3 passions in life would be sport, engineering and adventure. I feel that this trip encapsulates all three of those; I feel that I can provide strong support and leadership on and off the water with a good sense of humour and determination.
What's motivating me this year
Rowing in rural Africa is precarious; owing to elusive crocodiles and unpredictable Hippos that swarm the banks, particularly along the Kafue river. To row down the Kafue, would be a worthy 'British' challenge. In the process I would like to raise awareness for rowing in Africa through coaching and to also raise funds for Village Water who provides life's most basic but essential necessity.
What worries me on this expedition
My biggest fear is an incident with a Hippo. The sheer power of a hippo would be enough to at least capsize the boat, and the last thing I would want to do is out-swim a Croc!
Fun facts
I've been asked multiple times to enter a singing competition.